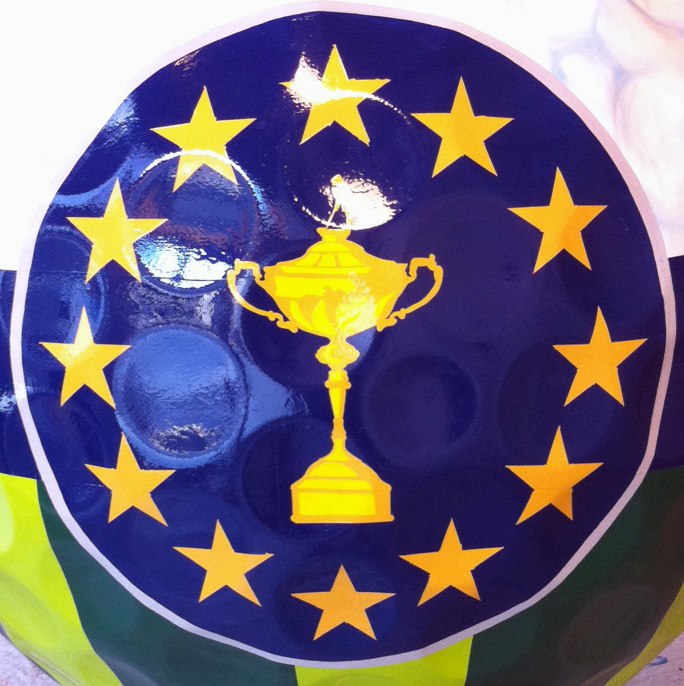 Great Fighting Spirit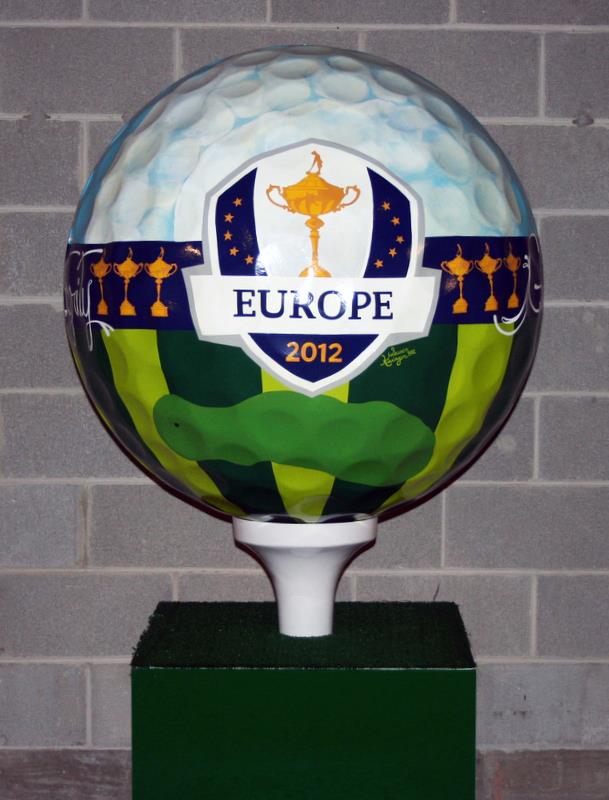 Ryder Cup Logo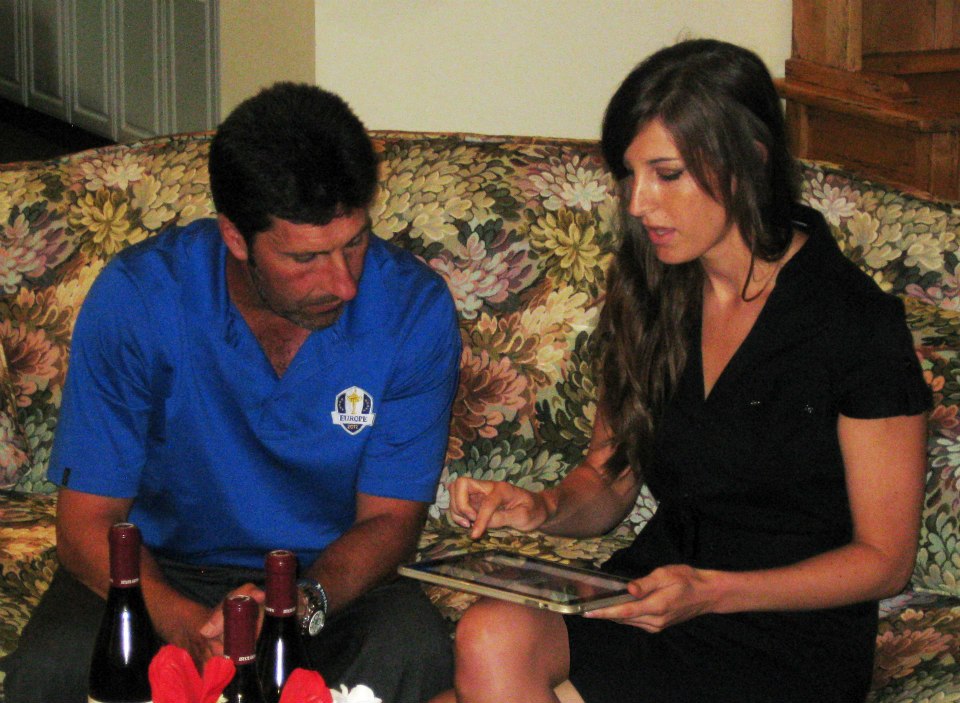 Good Luck Charm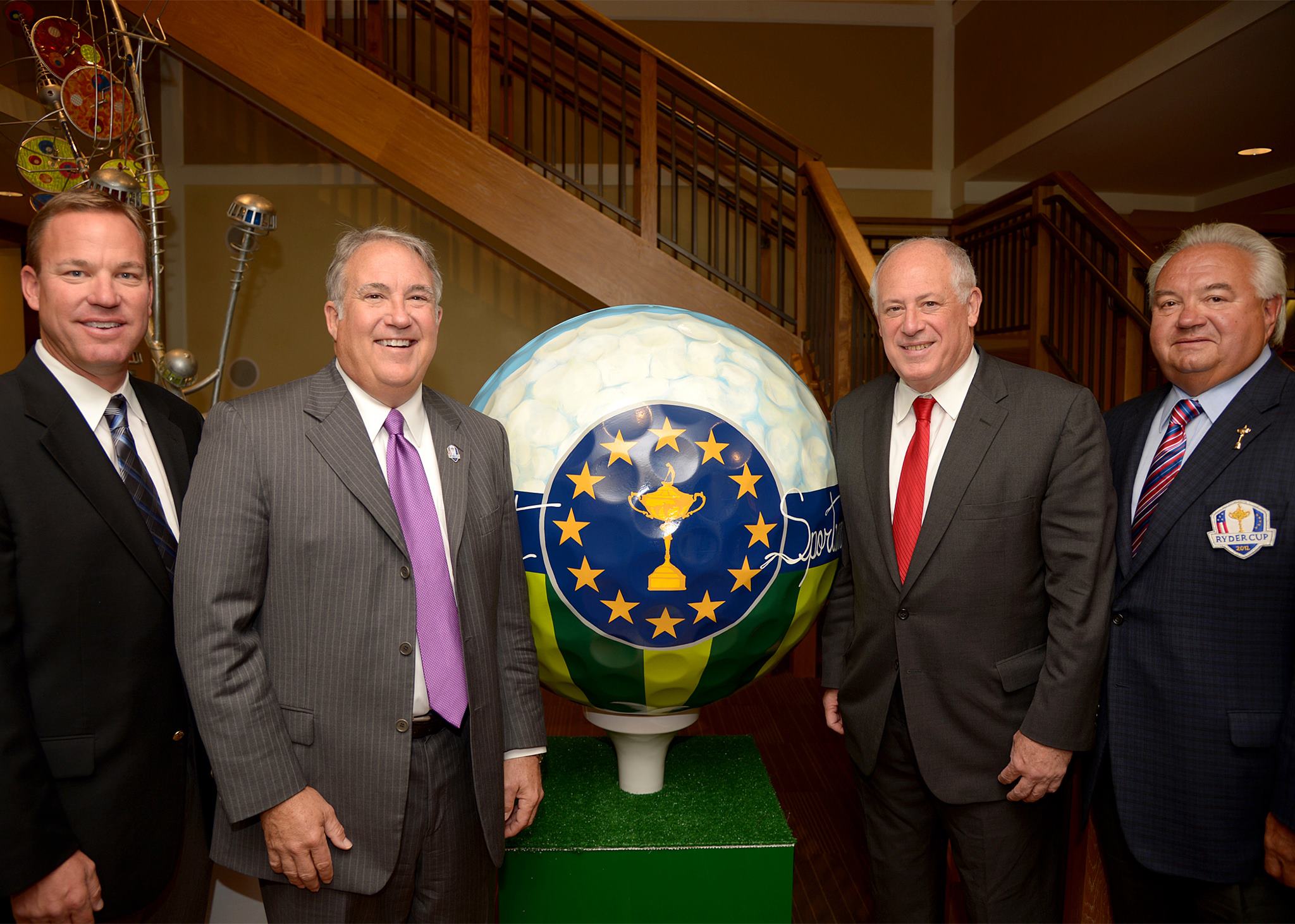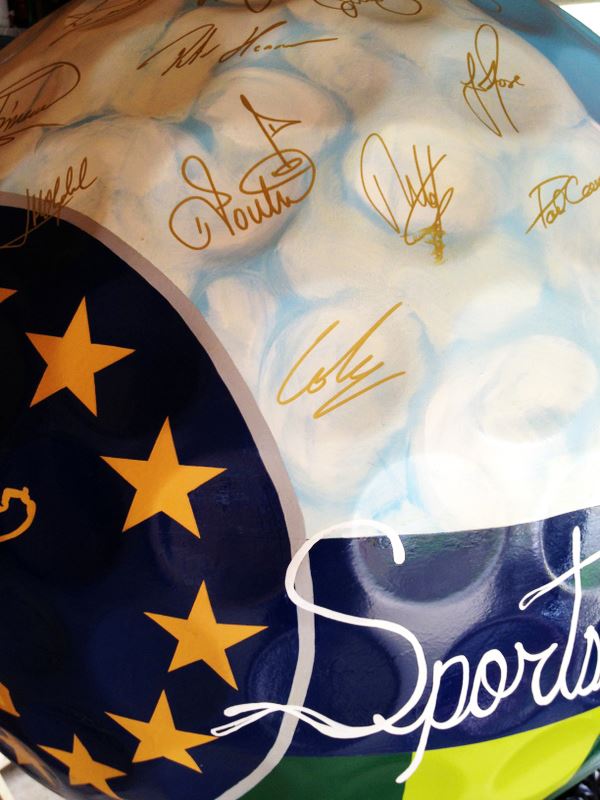 The "stamp" of approval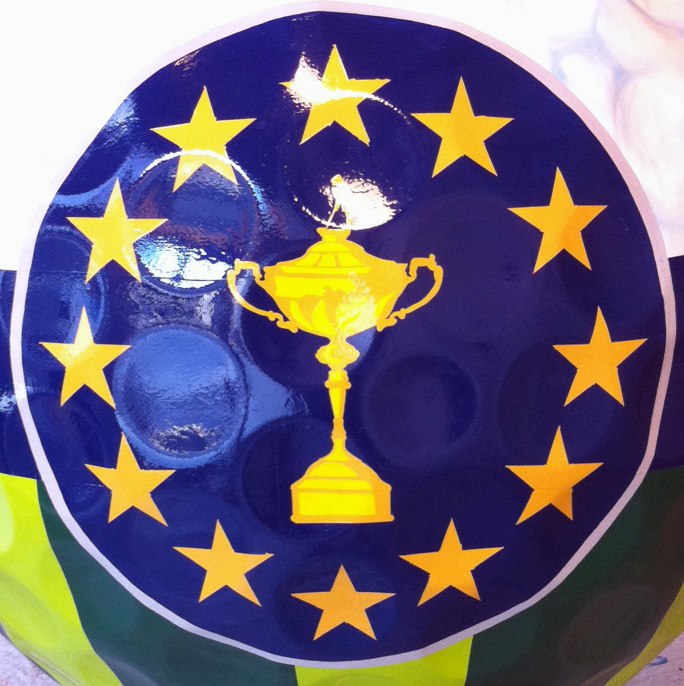 Great Fighting Spirit
Tartan on the Avenue is a public art installation that celebrates the Ryder Cup and benefits the Ronald McDonald House. I painted this over sized golf ball for the European Ryder Cup team. I worked with the team's captain, Jose Olazabal, to come up with a thoughtful design honoring the late Seve Ballesteros.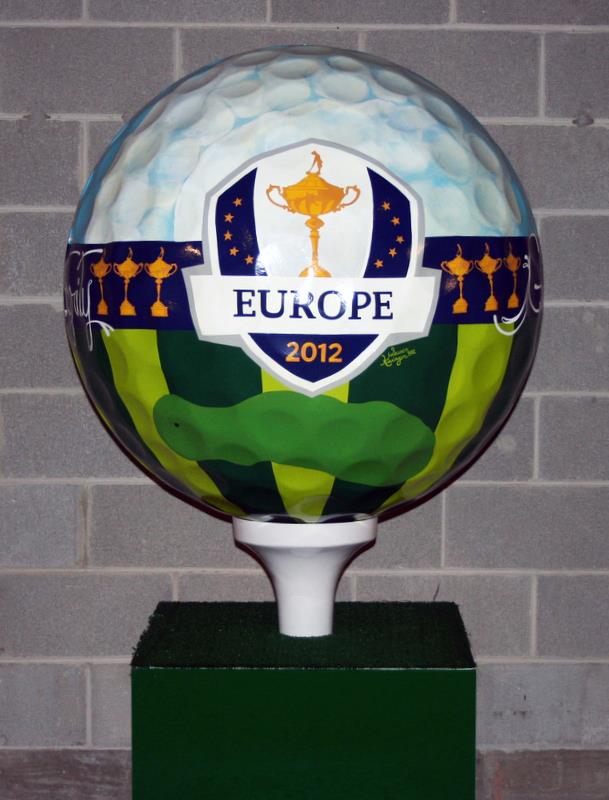 Ryder Cup Logo
The 3 foot wide golf ball on its giant tee!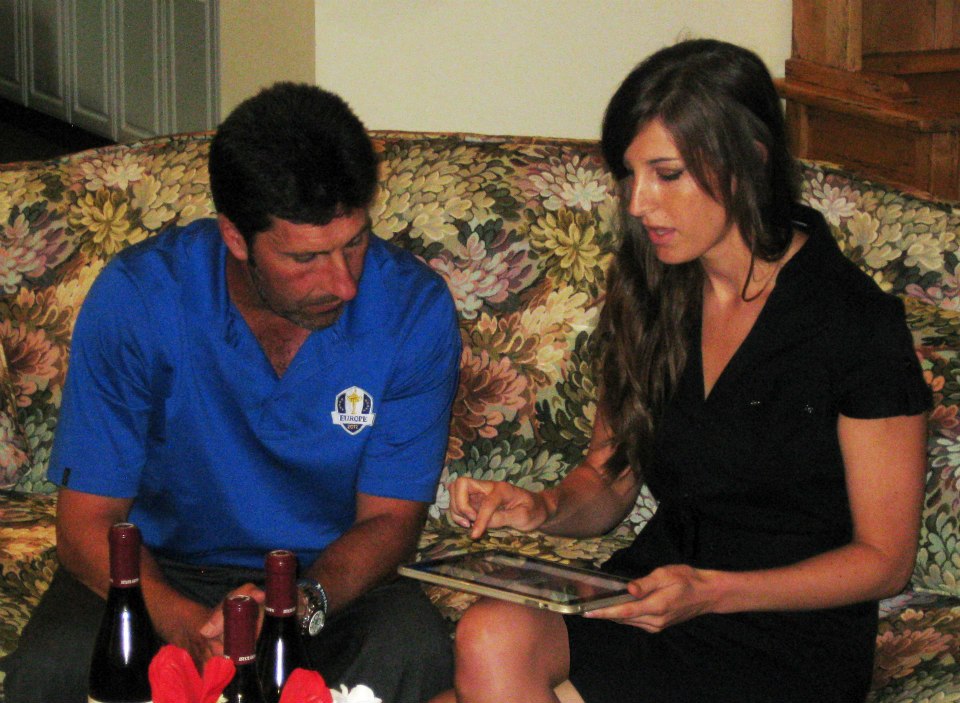 I had the privilege of meeting with Jose Maria Olazabal at the Ronald McDonald House to discuss my design for his Tartan on the Avenue golf ball.
Good Luck Charm
The golf ball was supposed to go on display at the Medina golf course but it ended up at the hotel where the European Team was staying upon request of the team. Supposedly, they saw the giant golf ball as a good luck charm... and they did end up winning!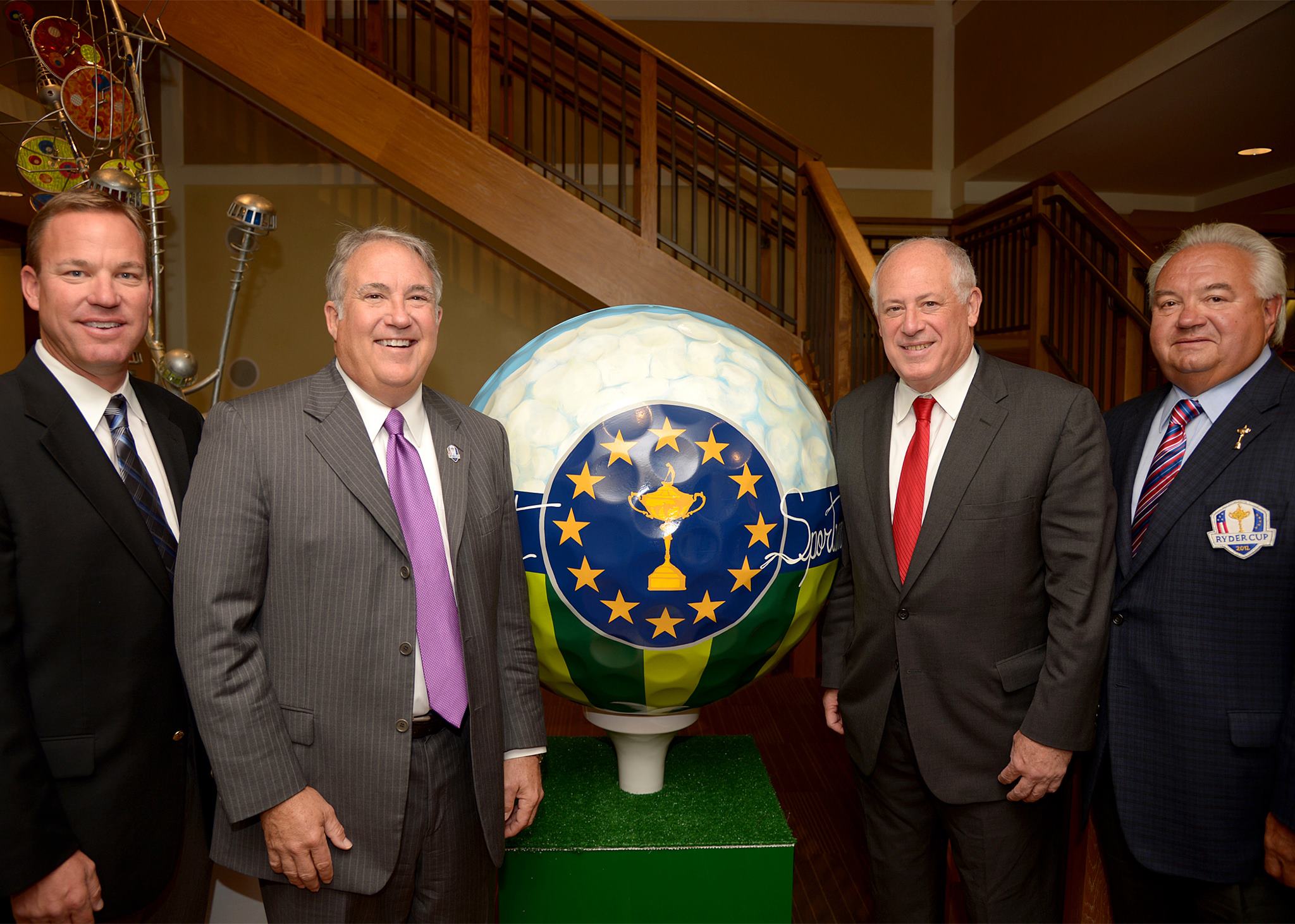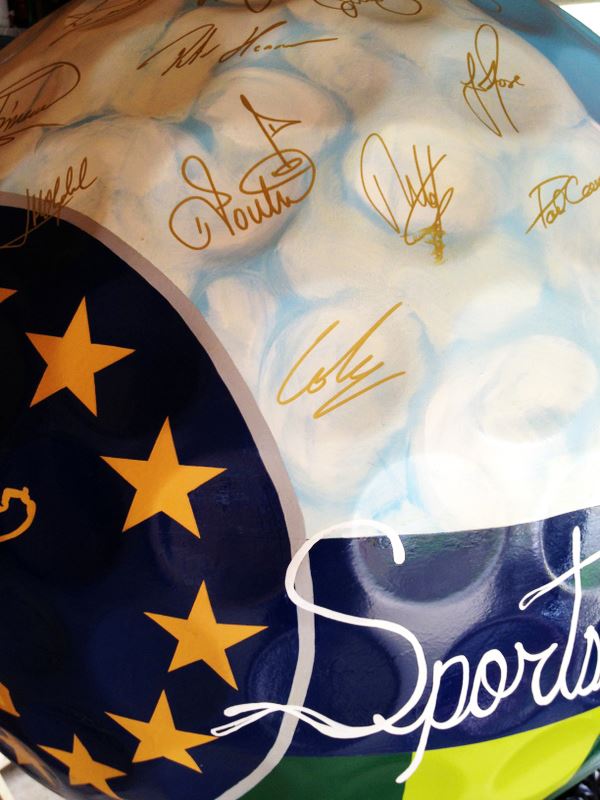 The "stamp" of approval
Each member of the European Ryder Cup team signed the golf ball. It was then auctioned off for over $3000 and the proceeds were donated to the he Ronald McDonald House Charities of Chicagoland and Northwest Indiana as well as the Illinois PGA Foundation.
1
2
3
4
5
6
7
8
9
10
11
12
13
14
15
16
·
·
·
·
·
·
·
·
·
·
·
·
·
·
·
·