HI all! As some of you have noticed, I've taken a bit of a break over the last few months. Well for once, it wasn't a lack of creativity that slowed me down, it was just a different kind of creation... My husband and I welcomed our baby boy into the world on March 22nd! Needless to say, it's been a bit of an adjustment but I'm loving every moment so far. I'm looking forward to getting back to my art, especially now that I have a new muse!
And what kind of artsy mom would I be if I didn't paint his room? Take a look at the mural I painted in his nursery: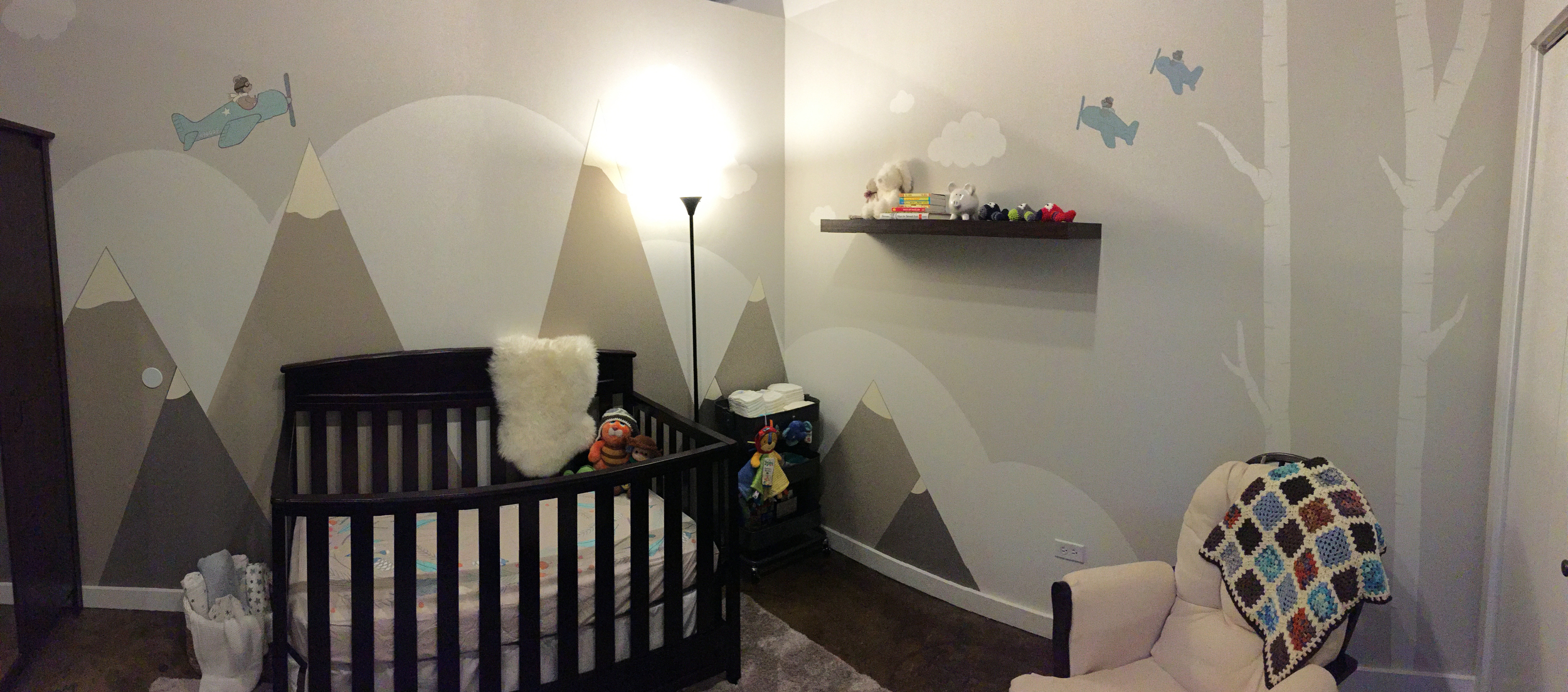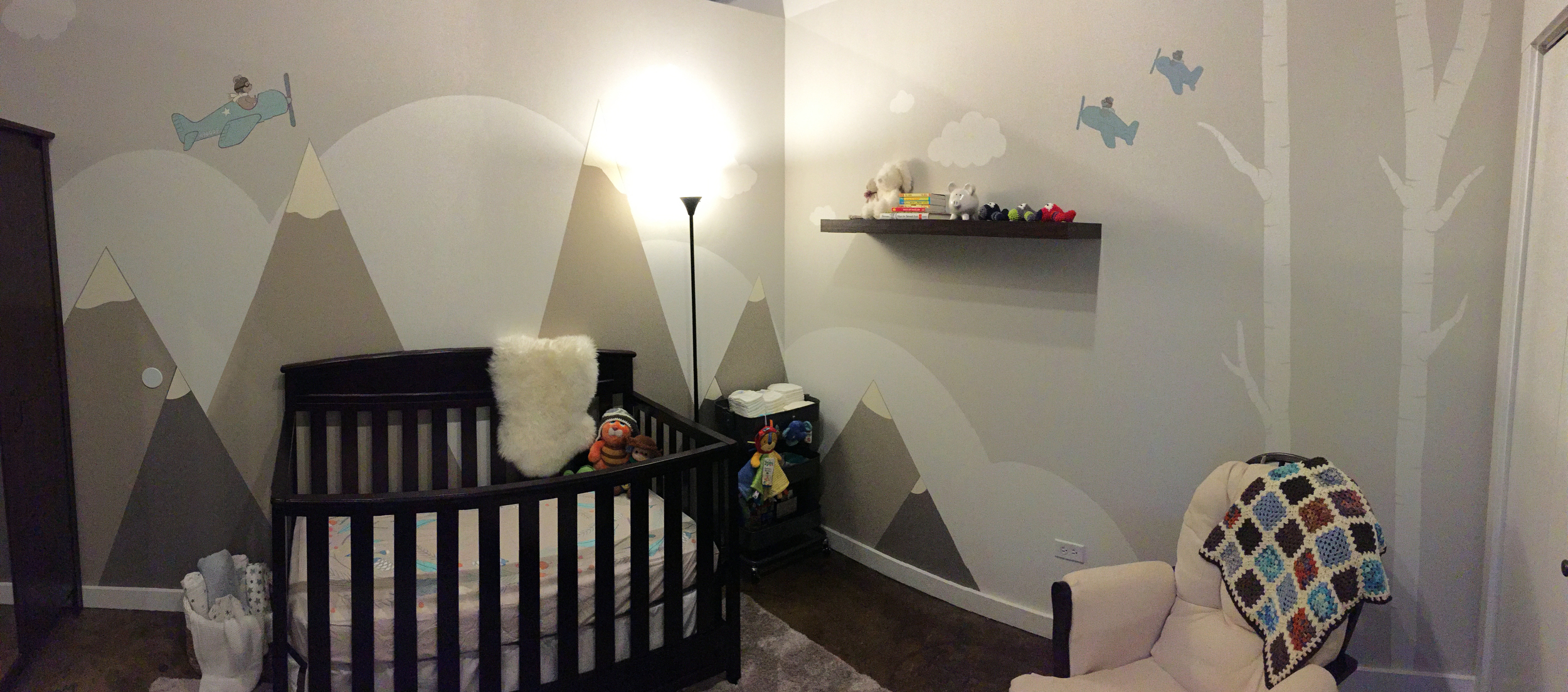 Thanks to all of you who have been checking up on me and offering your support, I love hearing from you! Keep in touch and check back often because I'll be posting new work and events soon!