By taking second place in the first Ultimate Painting competition, I was able to secure a place in the Midwest Regional competition. I was stoked and ready to go! The top contestants from previous events would be competing against each other at this event, one of those contestants included my good friend (and amazing artist), Brittney Williams. I decided to stick with a similar style as the first competition since it seemed to be well received with the crowd.
The first round went just as I had planned.. I stepped up to the easel, the timer went off, and I created my 20 minute painting. At the end of the 20 min, the crowd voted and I received enough votes to make it into the final round!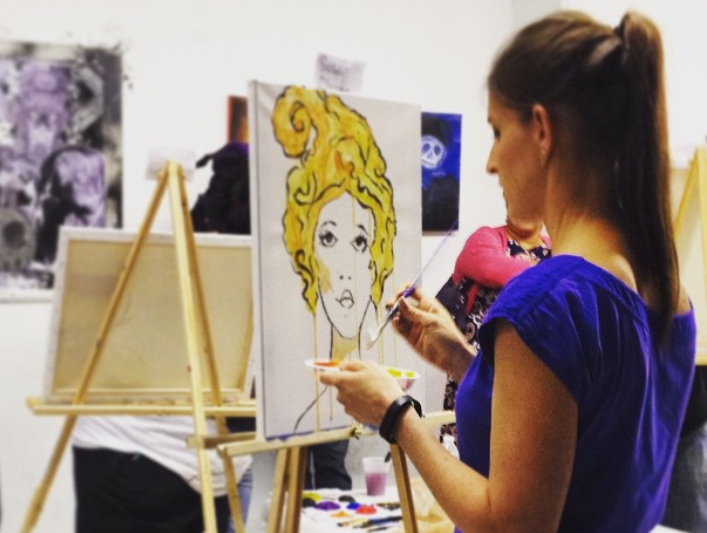 In the final round, I went up against three other artists. Brittney made it to the final round as well, so we were able to go head to head... we figured as long as one of us won, we would be happy. We completed our paintings and the votes poured in. I have to admit, I felt pretty confident but all said and done, I lost by one vote!
The winner will go on to the International Ultimate Painting competition in Canada. Here is his winning painting from this event.. it's a slightly different aesthetic than my work ;)
I need to break this streak of losing by one vote, but all said and done, I had a great time at this event. It was good to see returning artists who I had met at the first event and I even had my own little posse there this time!